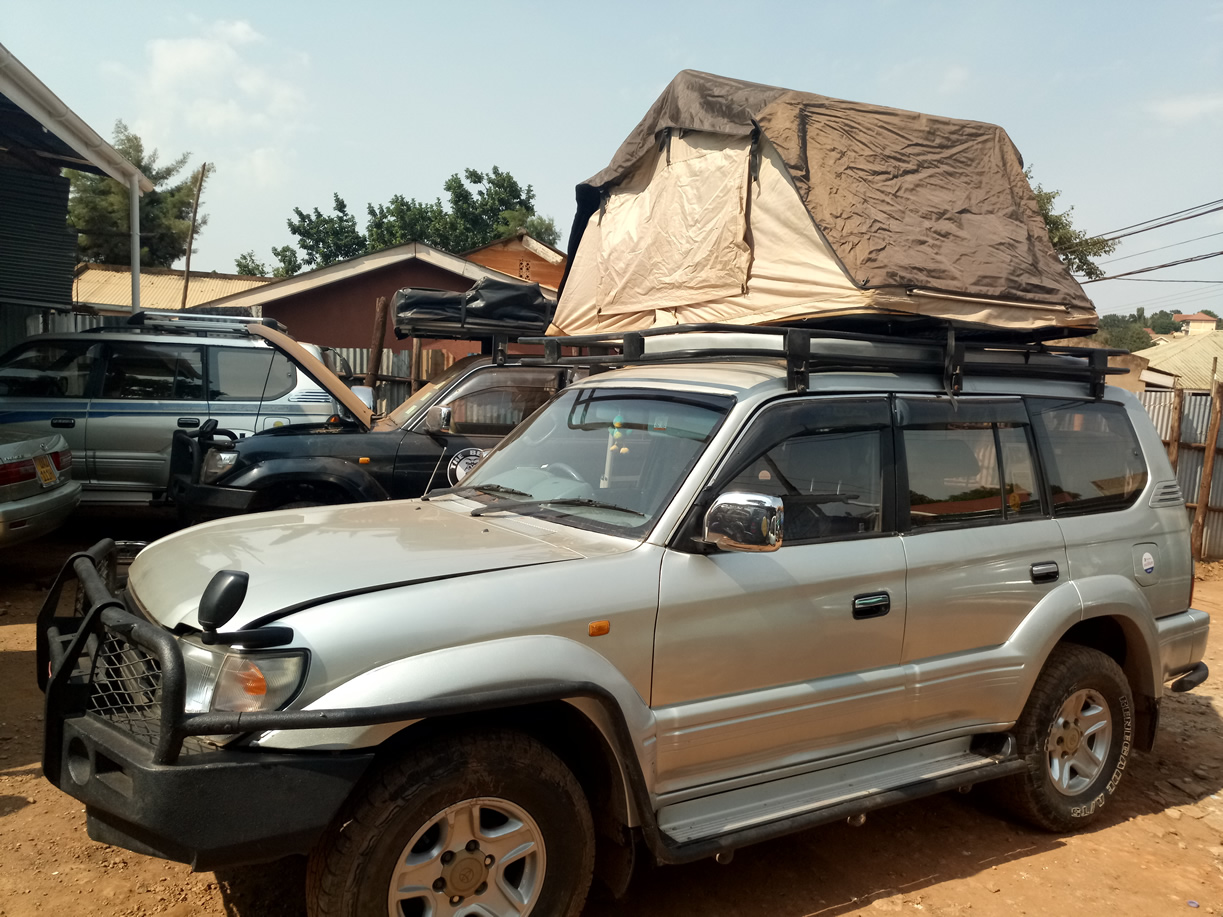 Explore Uganda on a self-drive holiday with rooftop tent. Enjoy the holiday at your own pace with full control of the drive. There are different pick up points in many parts of the country where cars can be picked like Entebbe Airport, Kampala, Jinja and can drop off your booked car at nearly all town locations in Uganda. We have a good and fleet of vehicles which are well maintained. We have a solution for every client's occasion, budget and needs.
While on a self-drive in Uganda, driving slowly will help you spot almost everything especially what those driving quickly will have missed.  Keep in mind that the max speed limit in game reserves is 40kms/hrs. At this speed you will be able to see the beauty as you marvel through the wonders of nature in the pearl of Africa and what the wild has to offer setting the pace of your drive.
Take your time while driving, do not rush because you will end up missing out on some good sceneries. You can have a chance to take your own trail and not rely on the others provided you are on the right track. You will notice that some wildlife like the leopard tends to squirt down when they hear something external and unusual or the sound of the car. Play game and science with the wild and make the best of it.
Rooftop tents could just be the answer to the comfort woes of off-road adventurers who refuse to rough it out by sleeping on the ground. Inside the tent is a pleasant and welcoming queen-size foam mattress. In addition, you'll appreciate the privacy it offers when it comes to everyday activities like taking a shower, changing your underwear, or fleeing from Uganda's infamous Mountain gorillas & Wildlife game viewing in Uganda national parks.
Land Cruiser Prado with 4X4 with Rooftop Tent helps you discover Uganda at a reliable & cheap price. 4WD camper vehicles are equipped with full camping equipment's. You take specialty in hiring out good quality 4X4 camping trucks. Campers or roof tents are designed for those who like camping of nature. All 4×4 double cab rental cars are equipped for camping with a long-distance fuel tank and a 2nd spare wheel.
Experience the privacy and flexibility of driving your own safari in Uganda with peace of mind about which route to take and where to sleep? Each Uganda self-drive tour offers a carefully planned route with stays in rooftop tents.